Your Kilimanjaro packing list should not be without essential gears to make the trek an easy-going one. Now, you must be wondering what gear you need to carry. Having the right gear tends to be expensive for your trip, but there are also available for renting in our stores for a very reasonable price.
As you cannot predict the weather there on top to welcome you, nothing should stop you from reaching the summit. The equipment list is all you need to know when you climb to the historic mountain of kilimanjaro top and make a lifetime experience. All camping, hiking and clothing gears are essential for beginners and professionals.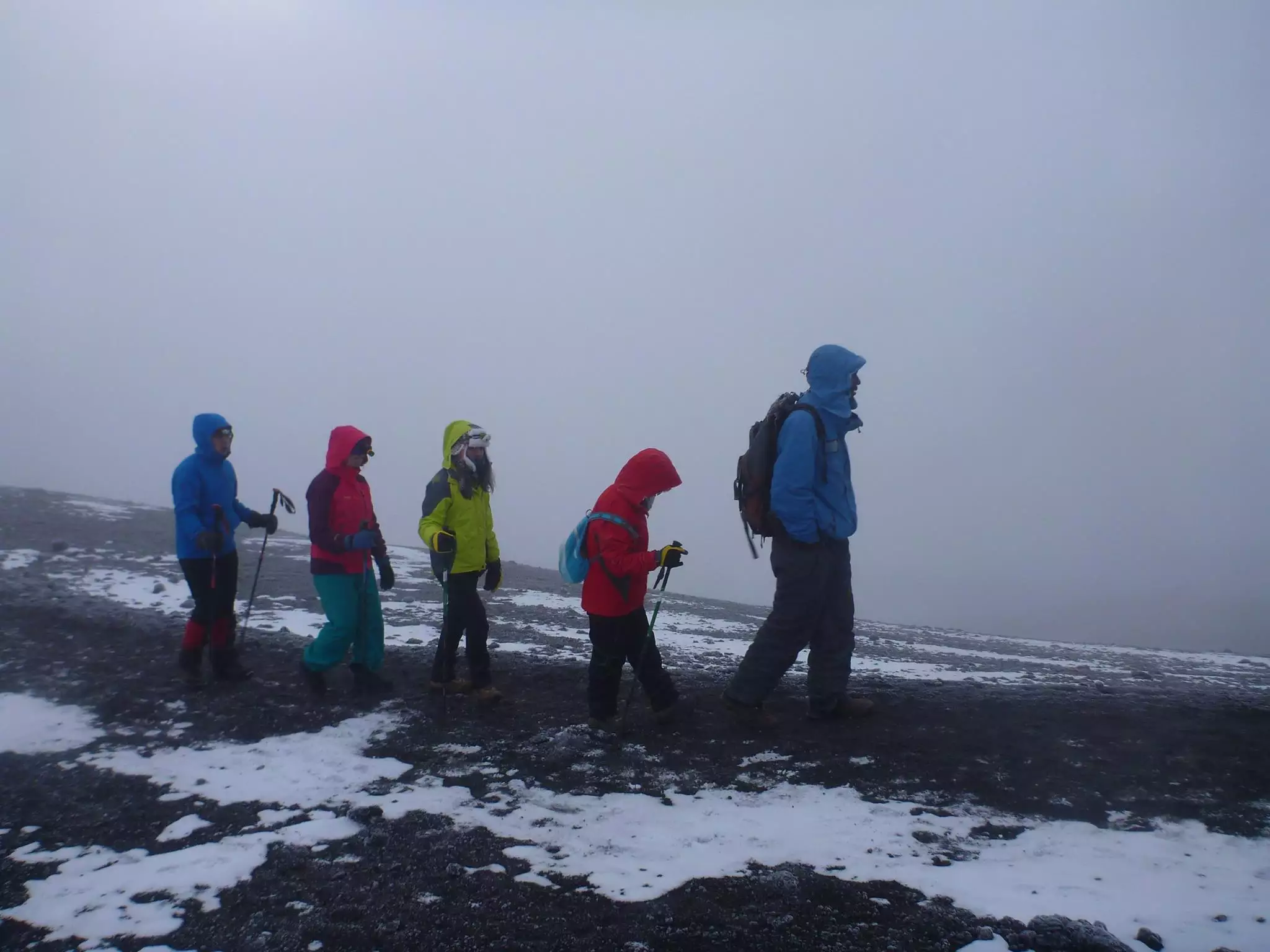 List of technical clothing
Carry comfortable hiking pants
Carry comfortable options for underwear in many
Fleece pants are a good option to carry in hiking
Head Gear
Get a hat for sun protection
Carry Balaclava for protecting the face
A knit woolen hat is a must during winters
You may carry a bandana
Camping gear list for Kilimanjaro
Thermal mat
Sleeping bag
Sleeping bag liner
Footwear items
Gumshoes are perfect at camps
Waterproof and comfortable hiking boots. If trying with new boots, make sure that it can accommodate a new pair of socks for summit nights.
Carry normal socks and wear them as per your comfort. Try to wear dry socks to help your feet stay in good condition throughout the trek.
Waterproof gaiters
Sock liners are options that prevent blisters
What to carry to protect your hand?
Try to carry warm and waterproof gloves
Thin gloves are also recommended
List of toiletries
Toothpaste, toothbrush, deodorant, little soap, mini towel are a must in toiletries
Carry enough toilet paper, wet wipes, hand sanitizer
Sunscreen, lip balm, insect repellant are a must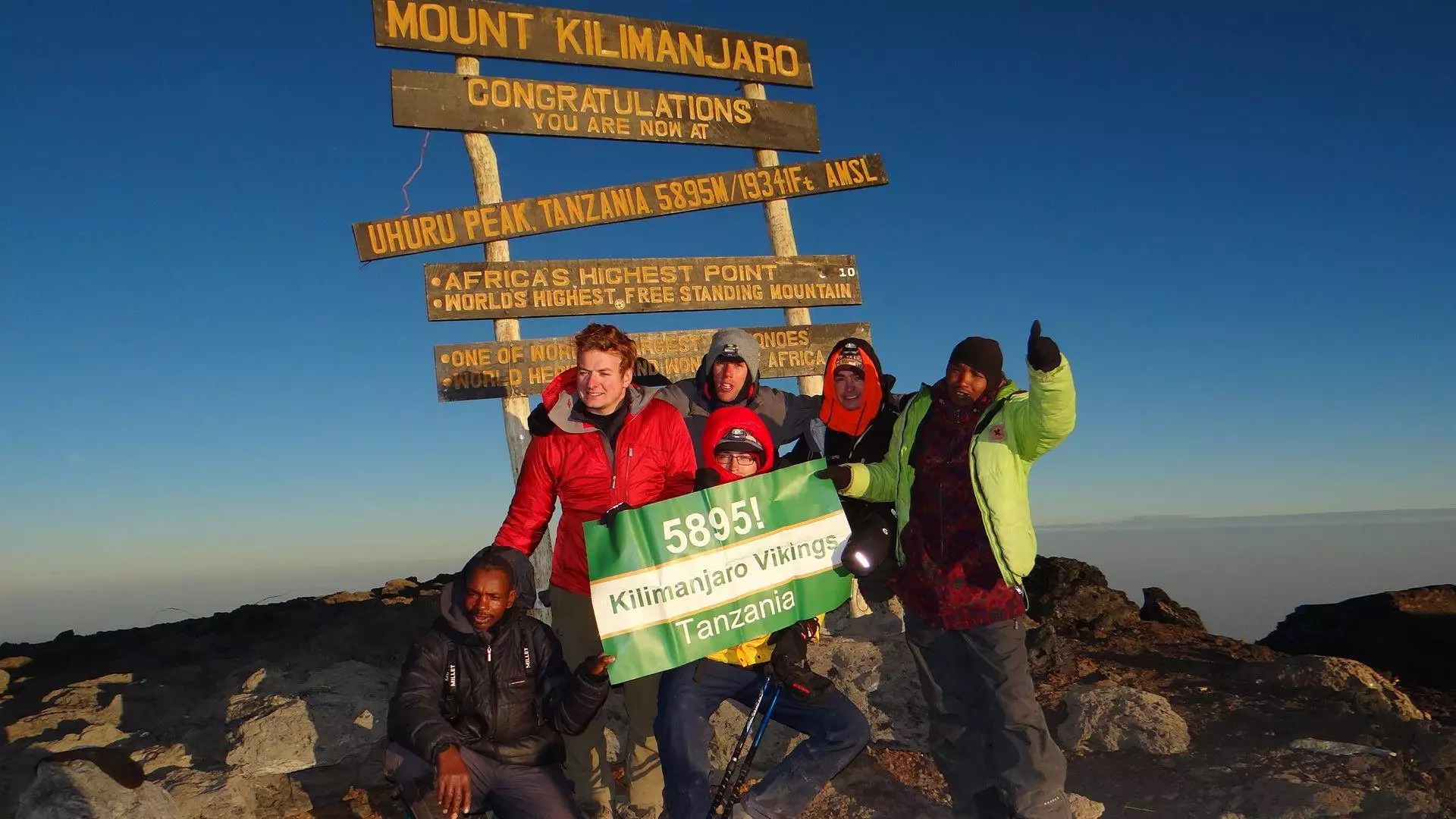 Other essential equipment
Walking poles – Unlike wooden sticks, the collapsible ones are the best option to move while trekking
Head torch – This is important to guide you during summit night, and does not forget to carry extra batteries
Water bottles – A 2-litre water consumption is must and refill them during day and evening time
Basics items to carry
Sunglass or goggles to protect from sun
Backpack cover to protect the bag from rain
Headlamp with extra batteries
Camera with extra batteries
Lightweight snacks as a source of high energy
Electrolytes or tablets
Important documents to carry
Apart from the above list, documents like visa, passport, trip receipt, insurance details immunization documents are a must to carry on your Kilimanjaro trek. However, the travel team you approach would guide you with the same for a smooth experience.
So, with all these, get in touch with the team at Kilimanjaro Vikings. With these ideas, it would be easy for you to pack and do not miss essentials. Cross-check it with the tour guide you approach to have a hassle-free trek experience and enjoy reaching Kilimanjaro summit.
To get the latest updates visit our blog and follow us on Facebook, Instagram and Pinterest