Climbing Mount Kilimanjaro is a challenging task. Suppose you're a beginner at trekking, camping, living outdoors, or mountainous terrain. In that case, It may be a little difficult for you – nevertheless, the main difficulties are primarily due to the altitude, your health, and fitness. Still, with proper preparation and a good guide team, most of the people can successfully summit.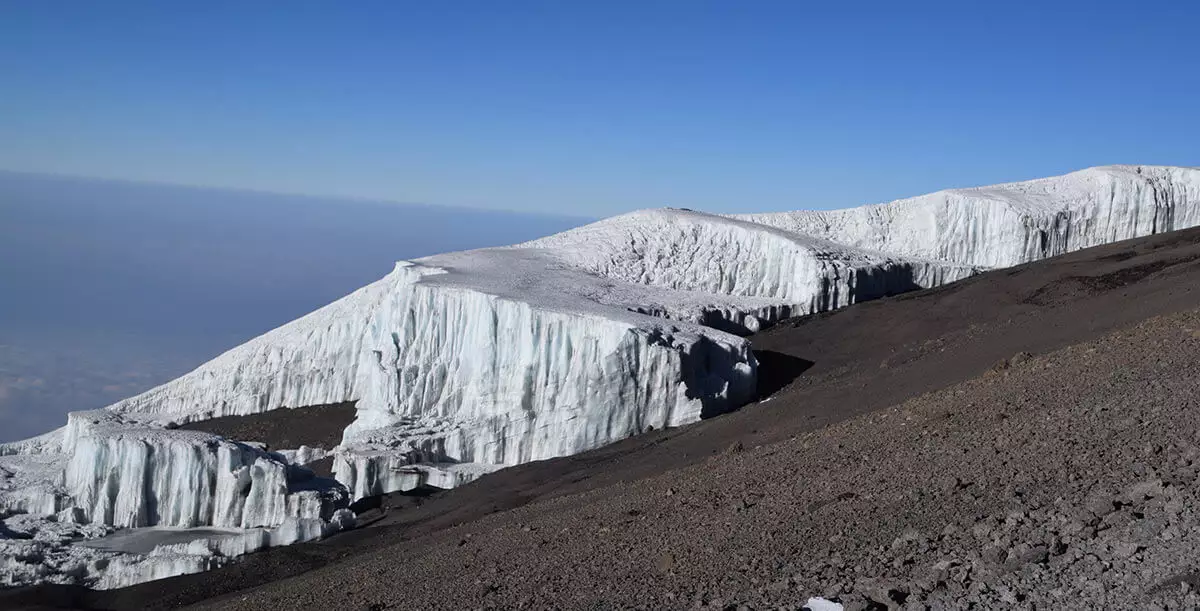 However, climbing Kilimanjaro is not tough on most days since the routes are not steep, and you are largely dealing with altitude. Still, the summit night is particularly challenging because it is your expedition's coldest and windiest phase—a 4,084-foot raise with 49 per cent less oxygen and a roughly 6,870-foot drop. Walking might take up to 12-14 hours.
Things You Must Know
Children above the age of ten and elder generations in their 60s and 70s are permitted to participate.
Except for the Western Breach, which needs helmets owing to dangerous boulders, climbing Kilimanjaro requires no technical expertise or equipment. There are no particular skills or equipment required for the standard routes; it is simply a trip, one foot after the other.
Before leaving for Tanzania, familiarise yourself with your equipment, understand how it works, and test it in all situations. Put on your raincoat and go for a walk on a rainy, windy day. Jackets and pants and gaiters have a variety of tweaks, zips, adjustments, vents, poppers, toggles, and so on. These adjustments and fine-tuning may transform a terrible wet stroll into a pleasurable, cocooned one. It's best to get this all out before you go. The same is true for your day bag: carry exactly what you need, make it comfortable, and make sure everything is dry. The same goes with boots! Make sure they're broken in, waterproof, and comfy — put in the time. Check out our Kilimanjaro packing list and our hiking boot recommendations.
If you're accustomed to sleeping in your own bed with soft white linen, you might find camping and sleeping on Kilimanjaro difficult at first. While we supply comfy sleeping mats and warm sleeping bags, it may take some getting used to if you're not used to sleeping in a tent. Camping will be nearly a luxury for people who spend their weekends out in the wilderness, sleeping on the ground, because you won't have to cook your own food or build your entire tent!
Kilimanjaro is firmly classed as an extreme altitude mountain trip, standing at 5,895 meters (19,341 ft). At high elevations, the body is vulnerable to Acute Mountain Sickness (AMS) or altitude sickness.
As many as half of those who climb Kilimanjaro experience AMS symptoms, which are frequently mild to moderate. More serious problems, such as High Altitude Cerebral Edema and High Altitude Pulmonary Edema, are also conceivable and can be deadly on Kilimanjaro.
To improve your chances of success, follow these four guidelines—
Lengthier trips provide users more time to acclimate, resulting in increased success rates adequately. For hikers, we recommend seven-day treks.
Routes that give a climb high, sleep low acclimatization day is preferred — the Machame and Lemosho climb offers the finest climb high, sleep low chance.
Travel gently during your journey. Don't push yourself too much. At all times, save energy. Your porters will say 'Pole Pole,' which translates to 'Slow, Slow' in Swahili. Pay attention to them.
Stay hydrated (at least 2.5-4 liters of water every day).
To get the latest updates visit our blog and follow us on Facebook, Instagram & Pinterest .